Young people around the world agree that matzoh is the best! Download this PDF to print out a coloring page that celebrates the wonders of matzoh. Each piece of matzoh bread is special, just like every picture you color. Smiley face and hearts to all!
Click on the thumbnail to open the coloring page in a new window.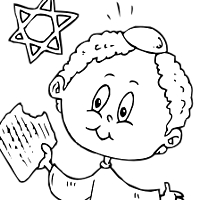 More posts like this one in
Printable Fun
.