Let the festivities begin! What better way to start off you Passover celebrations than by lighting some candles. Some people say fireworks are better, but what do they know. The other option is to print out this coloring page. You decide…candles, fireworks, or coloring pages.
Click on the thumbnail to open the coloring page in a new window.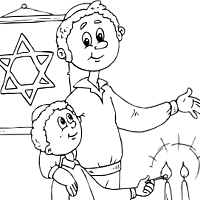 More posts like this one in
Printable Fun
.