Relive the sweet taste of freedom with this inspirational dot to dot puzzle. Walk in your ancestors footsteps as they cross the Red Sea and eat manna on their way to the Promised Land. Count from one to ten to get to your final destination in this activity.
Click on the thumbnail to open the dot-to-dot puzzle in a new window.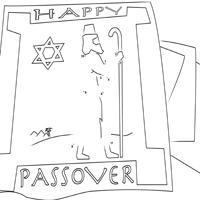 More posts like this one in
Printable Fun
.